Global Impacts of Local Climate Policies 

with John Sterman /MIT and Bent Erik Bakken /DNV GL 
---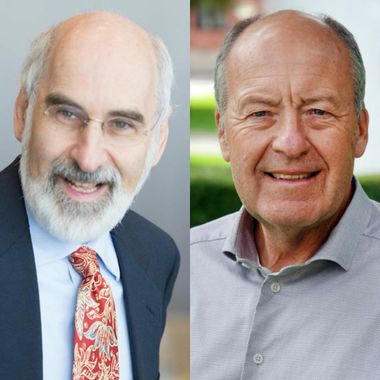 TU Media, MIT Club of Norway and Polyteknisk Forening have the pleasure of inviting you to a unique webinar on the global impacts of local climate policies.
Climate change is a global phenomenon. Absent a world government, climate policies are however regional and national. As policy effects are primarily measured within national borders, they appear expensive in that context.
Based on the MIT initiated System Dynamics framework, DNV GL has developed a global model to forecast and investigate the energy transition. The model includes global knock-on feedback effects of regional policies. A recent study showed that the global emissions reduction effects of Norwegian EV policies are quintupled if global effects are included. The study has been an eye-opener for many, and also point to the criticality of using sufficiently comprehensive models when investigating policy issues.
Worldwide a range of climate policies are in place or tested, with very different designs and results.
In this webinar you will learn facts and figures from the experts:
Professor John Sterman, Director, MIT System Dynamics Group, Co-Director, MIT Sustainability Initiative
Sterman is a world authority on climate policy and how to impact them. He advices the US government and many lawmakers. Author of the standard textbook on modelling complex systems, he has also initiated climate models and games used by tens of thousands globally.
Dr Bent Erik Bakken, Deputy Director, DNV GL Energy Transition Research, Adjunct Professor, Oslo Met Complex Systems
Bakken is the chief architect behind DNV GL's energy transition models and research. Active in government modelling research for many years, he has also applied his insight in business settings – serving clients on four continents. Bakken is the Chair of MIT Club of Norway.
Jan M. Moberg, CEO and Publisher of TU Media, is moderating the webinar.

Date: Wednesday April 29th.
Time: 18.30-19.30 (CET)
Registration is now closed but the webinar is free for our TU extra subscribers and members of Polyteknisk Forening. 
www.tu.no 

Welcome to the TU Media / MIT Club of Norway / Polyteknisk Forening webinar!