We look forward to seeing you at the #NordicEVS 2018 : Reaching Mass Market


Christina Bu, Secretary General of the Norwegian Electric Vehicle Association, Norway has reached early mass market. Can this happen globally and how fast?

Can car manufacturers step up production and change fast enough, how can governments help at policy level, which markets will follow Norway first and is it possible to build a fast charging infrastructure to serve a fully electric vehicle fleet anytime? These are the big questions we will ask and answer at the Nordic EV Summit 2018.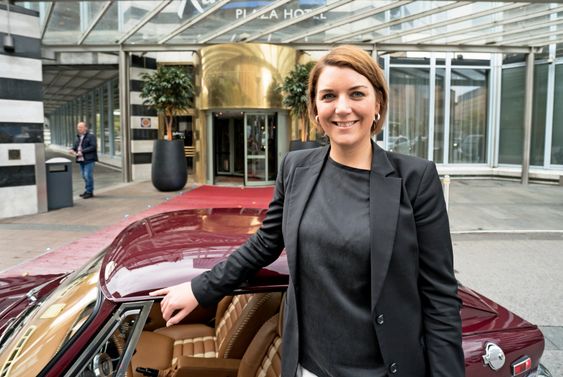 Norway is reaching mass market and the race is on. Who will follow first and fastest?
Christina Bu, Secretary General of the Norwegian Electric Vehicle Association, has never owned a car but is passionate about electric mobility, working with industry and helping consumers make the right choices; and at close to 50 000 members in Norway, heads the world's largest electric vehicle owner association.
The 2018 Nordic EV Summit moves to an exciting new venue. What we can expect to see and experience at the 2018 edition, 'Reaching Mass Market?

"Last year was a big success and with five hundred participants from twenty seven countries, it was sold out, so we had to move the venue to the centre of Oslo at the Radisson Blu Plaza Hotel.

We will discuss the big topics connected to electric mobility: 'Will the car producers be able to step up production on a large enough scale?', 'How are we going to develop our charging infrastructure to get ready for the mass market?' and 'Reaching Mass Market: Norway is getting there but how fast will the world follow?' That's the big question.  What is happening in India and China is relevant and as important is what is developing within electric mobility in shipping, heavy transport and buses."
With over 19% of all cars battery electric vehicles and 16 % plug- in hybrid electric vehicles, Norway is reaching mass market.  Can this model be replicated successfully globally?

"This is moving faster than anyone really anticipated, faster than the politicians have planned for and faster than car manufacturers and industry are ready for. India just stated that they will ban fossil fuel cars from 2030, UK and France from 2040, Scotland from 2032, so there are the political ambitions worldwide now, and with the help of development in technologies and battery prices coming down, it's possible".
In 2017, Norway opened the world's largest fast-charging station. How is infrastructure keeping up?

"In this early mass market, we are increasingly seeing private investments in charging stations and service providers eager to be part of this development. The main challenges are fast charging and charging where we live, especially in cities like Oslo where seventy percent live in apartment buildings."
How realistic are Norway's goals to end the sales of new cars powered by fossil fuels by 2025?

"Electrifying transport is very important if we are to reduce CO2 emissions. Norway has probably stated the most ambitious goal. We are not going to sell other than zero emission vehicles from 2025. Norwegian politicians are saying that this is something we will make sure happens, we use the measures we have, that means taxing petrol and diesel cars out of business."

 
If you're interested in electric mobility, learning from the Nordic countries and meeting policy makers, industry experts, car manufacturers and 800 participants over two days from all over the world at this important networking arena for Nordic and European stakeholders, we look forward to seeing you at the Nordic EV Summit 2018 at the Radisson Plaza in Oslo, February 2018.