Press Coverage
Teknisk Ukeblad (tu.no):
"Derfor er de norske kundene ekstra viktige for Volkswagen"
"BMW om elbilens fremtid: Derfor blir byene stadig viktigere"
"Tesla-sjef deler tanker om fremtiden på elbilkonferanse i Drammen"
"Hvor mye kan USAs nye president bety for elbilens fremtid? Ganske mye, mener Chelsea Sexton"
"Utviklingslandet Costa Rica skal være karbonnøytralt innen 2021. Hvorfor henger Norge etter?"
Finansavisen Motor:
NRK:
Dagsavisen Fremtiden:
"Elbil-toppene strømmer til bilbyen"
"Fremtidsvisjoner på Union Scene"
Dagens Perspektiv:
"Ruller ut ultraraske ladestasjoner for elbiler langs motorveiene i Europa"
"Vi kan ikke være en nasjon som bare lager pilotprosjekter"
"Samferdselsministeren- Vil ikke ha behov for personbil om fem år"
The Economist (GB):
"Sales of green vehicles are booming in Norway"
El Pais (ES):
"Norway plugs into the next century"
MF Dnes (CZ):
"Norwegian elektroboom: one third of new cars runs on batteries"
"The success of electric vehicles has long been overlooked, says the head of the project in Norway"
"Norwegian elektroboom: one third of new cars run on batteries, does not pay taxes nor tolls"
Upcoming events
OLJE & GASS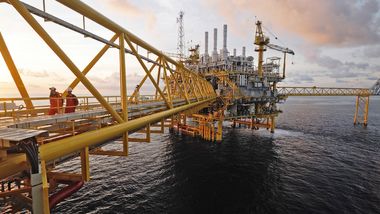 TU Oil Summit 2017